How to protect your rental property in Boston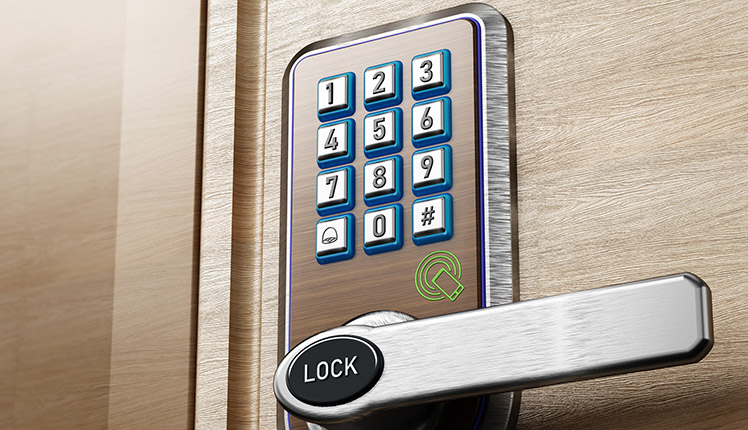 Irregardless of whether you lease out the family lake house or have a diverse portfolio of Airbnbs, you may find it challenging to protect your rental properties in Boston. Due to the continual flow of tenants, it's easy to forget about a key at checkout or find yourself missing a valuable belonging. Not to mention, what would you do in the event of a flood or fire at the property while it's being leased?
From enhanced locks to fully automated security systems, here are some top recommendations on how to protect your Airbnb in Boston.
Smart locks stop key copies
When a guest checks out, they might return all keys for the following inhabitant. On the other hand, if someone took or made a copy of a key, they could access your place again later. Needless to say, you might replace your locks after a key goes missing, but that is not a timely or cost-effective solution.
You'll want to use smart door locks that function in conjunction with your security system to counter these concerns. You will then issue each renter their personal code number for entry. When tenants depart, don't worry about an exchange of keys. All you need to do is customize the door code to no longer work after they exit. If former inhabitants reappear and make an attempt to enter with their prior entry code on the door, you will receive a message on your phone.
A smart security system makes available rentals appear occupied at all times
It's nice to think that your Boston rental property will have a steady flow of renters, but that isn't likely to always be true. However, you should strive to make it appear that guests are there so your place isn't an easy mark for burglars. Installing a security system with home automation gives you the chance to benefit from smart light bulbs, motion detection devices, and security cameras that make your rental seem lived-in.
Begin by scheduling some lights to come on at particular times of the night. Then, use your security app to notify you if your exterior cameras notice an intruder lurking in the dark or coming to your primary entry. You can take advantage of the two-way audio capability to make them aware that you can see them or set your lighting to automatically come on when a surveillance device or motion detector discerns something unusual.
Protect your Boston Airbnb with 24-hour monitoring
Your renters can sleep easy if they are safeguarded against burglars, particularly when Boston is somewhat unfamiliar. When a thief makes an effort to gain entry, your home alarm system will not only initiate the alarm siren but will also alert your 24-hour monitoring team. Now, no matter where you are, assistance will be on its way. Your monitoring agents are capable of acting as your point person and loop you in when you're free.
Besides break-ins, your monitoring hub can link to fire alarms, flood sensors, and CO detectors. It would be understandably harrowing for your guest if a pipe bursts or something catches fire. You will then be sent a phone notification that a potentially dangerous event has taken place, but an agent will also arrange for emergency services while you're on the way.
Get started with an innovative home protection plan in Boston
Protect your Boston rental property with a state-of-the-art home security system. Luckily, Vivint offers options like smart lights, smart door locks, and 24/7 monitoring. Touch base with us today and our home security experts will help you customize a package that's perfect for your rental. Dial (617) 826-8647 or complete the form to begin!