Are there differences between regular smoke detectors vs. monitored fire alarms in Boston?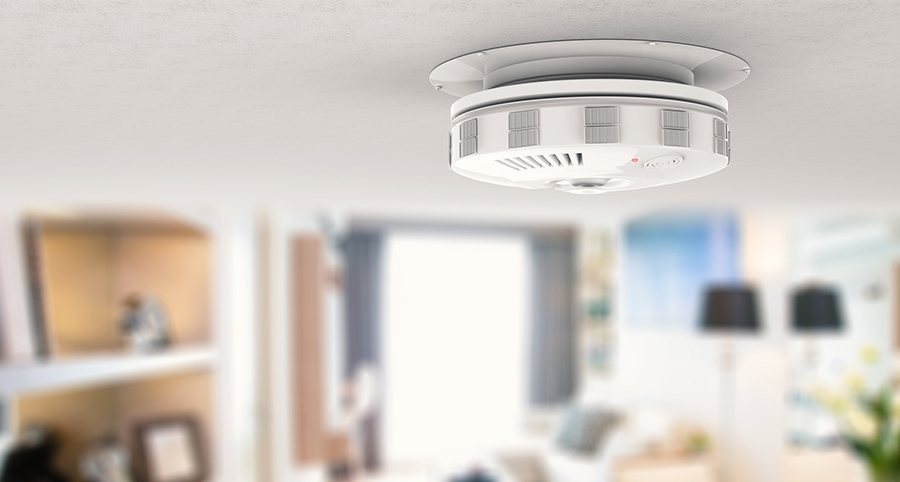 In the Boston smoke detector vs. monitored fire alarm discussion, one alarm rises above the rest. Smoke detectors are an important first step in guarding your house from fire, but they have some notable limitations. Conversely, monitored fire alarms have more ways to detect a potentially dangerous situation and are able to notify help when the unthinkable happens. Pairing your fire alarms to a home security system also results in many other benefits that your common smoke detectors can only hope for.
Ordinary smoke alarms can only do one thing
Protecting your home from fire is important, and smoke detectors take on an essential role in keeping your family safe. Despite that fact, smoke detectors have some shortcomings. For example, they can only react to smoke, not heat. When there is a blaze starting in your house, you would not be alerted until the smoke rises to the smoke detector. Although there are some other telltale indications of fire -- such as a sudden increase in warmth -- if you don't have smoke, you will fail to get a sounding of your smoke detector.
What's more, smoke detectors only beep if they find enough smoke. In the event a fire creeps along slowly at first, you might not be cautioned until it's too late. Various smoke detectors utilize dual sensors, meaning they will recognize smoke from both a blazing inferno and smoldering remnants. Whenever they sound their alarm, it falls to the homeowner to notify emergency services after exiting the premises.
Monitored fire alarms do much more than ordinary smoke detectors
While they look like standard smoke detectors, monitored fire alarms offer more benefits. If integrated to a comprehensive home security package, they are able to:
Discern fire with different sensor types: Like a traditional smoke detector, this monitored alarm can trigger from an intense fire or one that has just started smoking. It will emit a high-volume alarm whenever it senses a hazardous situation.
Detect fire with a sudden temperature increase: A monitored fire alarm can even activate if it senses an abnormal fluctuation in temperature. Typically, heat arrives in advance of smoke. More methods to detect a fire leads to more methods to safeguard your family.
Notifies your dedicated monitoring representatives: Fires will happen whether you are at your house or not. Regardless, your fire alarms will warn your monitoring team, who can rapidly call the fire department. When seconds count, it's comforting to realize that a trained professional is constantly watching over your residence.
Connects to home automation: Although the main job of a fire alarm is to detect fire and notify help, it will also join forces with other automated equipment. To illustrate, a activated alarm can make your system start the exhaust fan to hinder the flames or initiate lighting so you can find the quickest exit out of the house.
Your monitored fire alarms are part of a comprehensive smart home
The best method to maximize the functionality of your fire alarms is to pair them with a Vivint home security system. Contact a Vivint specialist today and find the perfect smart home for your family. Place a call to (617) 826-8647 or submit the form below to take the first step toward a safer property.